Fouad Takla is a leading privately owned construction and development group in Syria operating in three interlinked sectors, Construction Services, Construction Products and Property Development.
Founded in 1964 by Fouad Naim Takla, the group has grown strongly over the last five decades... continue
Aug 2019

The first wind turbine using German technology has been assembled and erected near the city of Homs. The turbine generating 2.5 KWH will be the first of many to be erected by a Syrian company capitalising on a recent government legislation introducing feed-in tariff in Syria.

Apr 2019

The governorate of Hama has signed its first Public Private Partnership contract with a local real-estate development company to develop a suburb of the city. The previously informal settlements of Wadi El-Joz were cleared out to make way for 2400 new housing units that will stretch over an area of 30 hectares.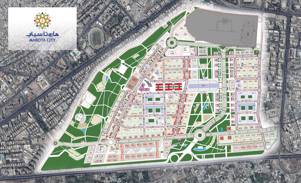 Marota City
Real Estate
The most talked about project in the past period has been the new designated urbanisation zones o...